TechZulu is excited to invite you to the 2013 Startup and Entrepreneurial Forecast taking place on Thursday Jan. 24 7pm at The ROC in Santa Monica. We have a line up of amazing speakers who will share their insights and forecast for startup trends in 2013. Topics of discussion will be Saas, Cloud, Mobile, Gaming, Social Markets, what surprises are coming for 2013, creating value with your company, hiring problem solvers, and building sensible businesses.
There will be plenty of FREE food and drinks!
We have an amazing treat for all you out there.  The panel is comprised of Southern California's Top VC's, Angels, and Startup Accelerator founders.
Our Panelist Include:
William Hsu Co-Founder & Managing Partner @ MuckerLab
William has spent his career as both a startup entrepreneur as well as an executive of a Fortune 100 company.
Prior to MuckerLab, William was the SVP and Chief Product Officer of AT&T Interactive where he owned P/L, Product Management, Product Marketing, and UX responsibilities for all digital advertising initiatives for greater AT&T. In 3 years at AT&T Interactive, he doubled revenue to over $1B and helped established AT&T Interactive as the 9th largest digital media company (ahead of Facebook), the largest digital local advertising company (ahead of Groupon), and the 2nd largest mobile advertising company (behind Google) in the U.S.
Almost 13 years ago, as a 23-year old, he was the founder and EVP of Product Development for BuildPoint – the leader in providing bidding management & marketplace services to the commercial construction industry.  William helped the company grow to over 250 employees and raised over $50M in venture capital. The company was acquired in 2004.
In between, William has led product teams at eBay, Green Dot (GDOT), and Spot Runner.
William has a B.S. in Industrial Engineering from the Terman School of Engineering at Stanford University and a MBA from the Wharton School of University of Pennsylvania.
Jeff Solomon, Co-Founder & Executive Director @ Amplify LA
Jeff is a serial entrepreneur. He is the founder of Leads360, a VC backed SaaS company. He is a highly creative, innovative and motivated executive with a passion for culture and is very active in the LA startup and entrepreneurship scenes.
Self proclaimed outspoken and opinionated voice in nearly every business situation, but respects those around him and flourish in a team environment. He's very active in the Southern California business community and has a growing following of entrepreneurial minded professionals across a variety of social media outlets. Maintains a well read blog, www.cmplx.ly, where he shares his honest experiences about being an entrepreneur and the ups and downs that go along with that.
Started his career nearly 16 years ago in plastics. Joined a somewhat stodgy manufacturing company where he literally turned things upside down as a product manager. Was quite successful there and learned how to conceptualize, design, develop, package, market and distribute ideas. Also came to understand what it takes to bring products to market.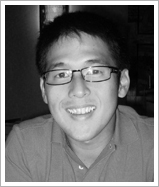 TX Zhuo, Managing Partner @ Karlin Ventures
TX is the Managing Partner of Karlin Ventures and has been involved in the startup space since his college days. He started an online textbook retail company while in college, served as the CFO for an electric vehicle startup, Lit Motors, and worked for Innovation Endeavors, a seed stage venture fund backed by Eric Schmidt. Prior to Innovation Endeavors, TX worked for McKinsey & Co in their London office where he was part of their financial institutions and consumer goods practices. TX received a M.B.A. from the Stanford Graduate School of Business and a B.A. in Economics and Mathematics (summa cum laude) from Wesleyan University. TX is also an Associate of Chartered Accountants (U.K.) affiliate.
Ryan Azlein, Partner @ Stubbs Alderton & Markiles, LLP
Ryan advises a wide range of both public and private clients, focusing on middle-market, emerging growth and development stage companies. Ryan's practice involves venture capital and corporate finance, mergers and acquisitions, securities law and general corporate matters. Ryan has substantial experience managing a variety of business transactions, including numerous angel and venture capital financing transactions, private equity and debt financings, mergers and acquisitions in the public and private markets and public and private offerings by public companies.
Stubbs Alderton & Markiles Preccelerator Program is a new platform offered to select start-up companies out of our Santa Monica office that provides interim office space and sophisticated legal services, with the objective of helping you grow your idea from business concept to funded startup. The Preccelerator Program provides free co-working space and other perks for 5-6 promising young startups.
Aber Whitcomb, CTO of SGN, Co-Founder of i/o Ventures
Aber joined SGN in March 2010. Prior to founding i/o Ventures, Aber Whitcomb was most recently CTO and a co-founder of MySpace where he was responsible for the engineering and technical operations groups of one of the world's most successful social networking sites. Aber is a recognized expert in large scale computing, networking and storage and frequently speaks about these matters.
Moderator: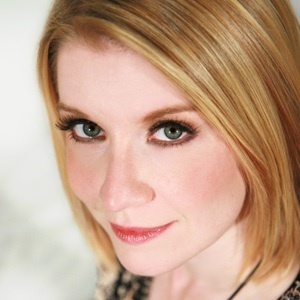 Amanda Coolong, COO/Executive Producer/Chief Correspondent at TechZulu
Amanda Coolong has interviewed hundreds of entrepreneurs, venture capitalists and influencers at every major industry conference, and is an active beta tester for many of the products she encounters.
Venue Partner

Sponsors
Want To Sponsor?
We currently have sponsorship slots open If you would like to be part of this amazing event and show your support for TechZulu and the community. Contact us at sponsor@dev2.techzulu.com
Sponsorship Opportunities for Events, and other channels
Sponsored giveaways and contests
Custom ad deals and partnerships